The community themed campaign drives greater awareness and recognition of local newsagents and celebrates their evolution. Convenience World and Australian Lottery and Newsagents Association profiles local community newsagency: Gayle Black, owner of Cessnock West Newsagency.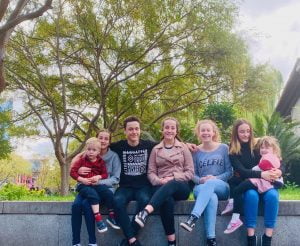 How have you and your newsagent(s) fared during the pandemic?
We have managed to survive the downturn (with a slight drop in sales) with help from a fantastic, positive team and our amazing, loyal customers.
One of our biggest struggles has been finding stock. But we have overcome this by transforming the store with a completely new look, and new homewares ranges!
What changes have boosted your sales? 
We have upgraded our range in store and undergone some renovation and revamping! We also ensure that we consistently review our products to make sure we are meeting demands and not stocking anything that is not needed. Every day I am online looking for more suppliers and local businesses that we can support. 
How has social distancing had an impact on your 'social hub'?
Are customers less chatty?
We have found that through the worst parts of Covid-19, in June-July, our customers would actually prefer us to deliver their orders. With things now a little more settled, we have our service screens up and in place, so customers are feeling more comfortable to come in. Some are wearing masks, some are not.
Are they smiling behind their masks?
Of course! They are not only smiling – we like to have our customers laughing! We like to play an active role in our community and often do silly things like dressing up for jackpot and theme days – just to get a smile out of our customers!
As store owners are you still able to connect with your customers or have aggravations increased? 
We have tried to use the circumstances as more of a reason to connect with our customers. If we are feeling negative, then chances are, so are our customers? Which we try to avoid at all costs. Some of our customers are elderly and have limited friends and family around, so we try to offer as much support as we can. We even deliver a 'weekly juice' to one of our customers. Along with her magazine, this is her weekly treat as she is unable to leave the house. Life is a struggle daily for some people, and we like to think that we can help ease those struggles with little gestures and simple things…
We are so proud of where we have come to today. We purchased our stand-alone newsagency in 2015, and it has been around for over 50 years! We have expanded ranges and removed old ones that no longer sell, and increased our home and giftwares range, to help give our store some versatility.
We have taken on every delivery territory that the newspaper companies have asked us to, as this is a tradition we do not want to see disappear. Because once that is gone, I don't see that it will come back again.
Our West Cessnock store is a destination, not just a shop.
Gayle Black
Owner
Cessnock West Newsagency
119 Wollombi Road
Cessnock NSW 2325
Facebook @Cessnock West Newsagency